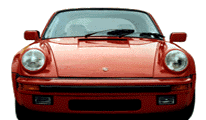 "For all your Independent Porsche needs."
---
STUTTGART-WEST™ is THE place on the Internet if you own or ever dream of owning a Porsche automobile. Here you will find all of the information about products and services dedicated to the finest sports car ever built. Imagine going on vacation to destinations such as Cancun Mexico or pulling up to the beach in Punta Cana Dominican Republic. The Porsche is truly a dream car, and STUTTGART-WEST™ will help you treat it that way.

From customized slant nosed conversions to complete restorations, from wheels to sparkplugs, from vintage parts to the newest turbocharging techniques, everything for the Porsche can be found here at STUTTGART-WEST™.

STUTTGART-WEST™ features links to:


Although STUTTGART-WEST™ is under continuous improvement, please feel free to drop us a line with the Email link below and give us your comments. And if you are a supplier of Porsche parts or services and would like more information on a link or a space in STUTTGART-WEST™, just click here.
---