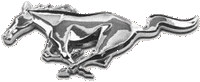 Mustang Mail Lists
Monday, June 14, 2021
---
Please report any dead or new links immediately.
The Fordnatics mailing list - About the Fordnatics mailing list

The 50natics mailing list - About the 50natics mailing list

Mustang GT-350 - A discussion group for the 1984, 20th Annviersary Mustang GT-350.

SN95.com Mustang Mailing List - Deticated to Late-model mustangs and their owners/lovers.

Mustang SVO - This list is for people that appreciate the Mustang SVO.

SVO Owners Mail List

The Mustang II Message Exchange - a list for those who own or enjoy the 1974-1978 Ford Mustang II.
---
MUSTANG RELATED LINKS
---