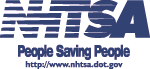 Safety Fact Sheet
---
Air bag on-off switches
They are the most practical solution for preserving the benefits of air bags while minimizing or eliminating the risks.

Switches will be available beginning January 19, 1998.

Only people fitting into one of four risk profiles, or who transport someone in one of the profile groups, may obtain switches.

The four risk profiles are:

Those who cannot avoid placing rear-facing infant seats in the front passenger seat.
Those who have a medical condition that places them at specific risk.
Those who cannot adjust their driver's position to keep back 10 inches from the steering wheel.
Those who cannot avoid situations -- such as a car pool -- that require a child 12 or under to ride in the front seat.

People who do not fit into the risk profiles do not need a switch.

Drivers and their passengers must always wear their seat belts. They should sit with a 10-inch clearance between the air bag cover and the center of their breastbone.

Infants in rear-facing child seats should never be placed in front of active passenger-side air bags. The safest place in a vehicle for infants and children age 12 and under is the back seat, whether the vehicle has air bags or not. Adults are responsible for making sure that children are properly buckled and ride in safety or booster seats that are appropriate for their weight and height.

Advanced air bags are the ultimate solution to eliminate risk from air bag systems. NHTSA will begin rulemaking in the first half of 1998 that will lead to these advanced air bag designs.